Our Journey
Two years into their entrepreneurial journey, Louis and Anna dedicated themselves to transforming Soapan Santun into a purpose-driven venture, centered around upcycling food waste and fostering positive social change.
Read Our Story
Silver Bell Christmas Special

Crafted with Ba'kelalan Salt, locally made by the indigenous Lun Bawang community in Sarawak.

Read My Story

Berry Merry Christmas Special

Made with upcycled surplus cranberries that entices anyone with its warm, inviting, and soothing aroma.

Read My Story

Avo-Wonderful Christmas Special

What is Christmas without a bit of upcycled magic? The simple design makes a bold and straightforward statement.

Read My Story
ESG-Driven Gift
Customizable, Package-Free Corporate Favors That Fit Every Occasion and Sustainable Company Initiatives.
Explore More
Wedding Door Gift
Elevate Your Celebration with Handmade Wedding Door Gifts, Thoughtfully Created for Sustainability and Positive Social Impact.
Talk to Us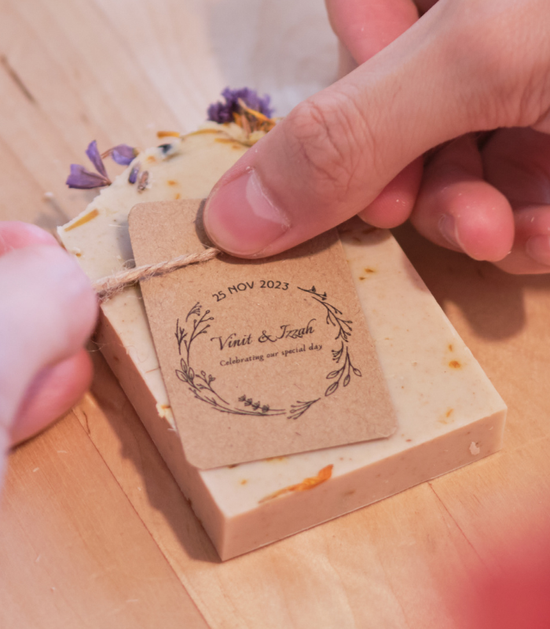 Ecology, Indigenous, Marginalised, Youth
Our Core Values
At Soapan Santun, we go beyond the ordinary. Our core values are rooted in four pillars: ecology, indigenous communities, marginalized individuals, and the youth. With every soap, we strive to create a positive impact for these groups, one step at a time.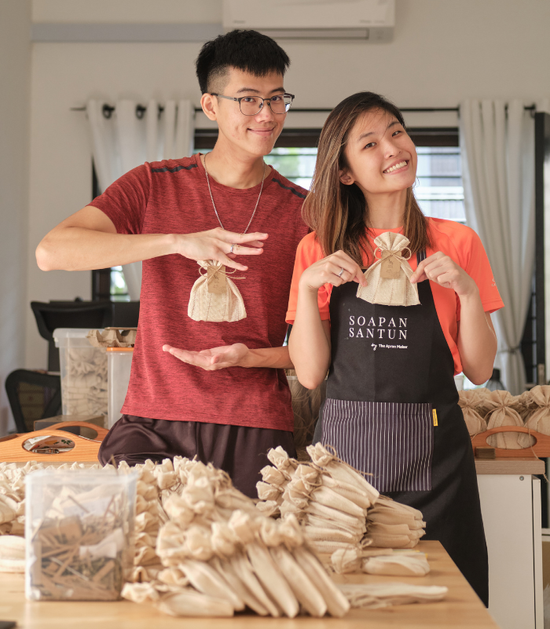 As Seen On