Our Mission
Respect and care for Mother Nature and her habitants by offering quality handmade bath and body products, keeping sustainability in mind.
Articles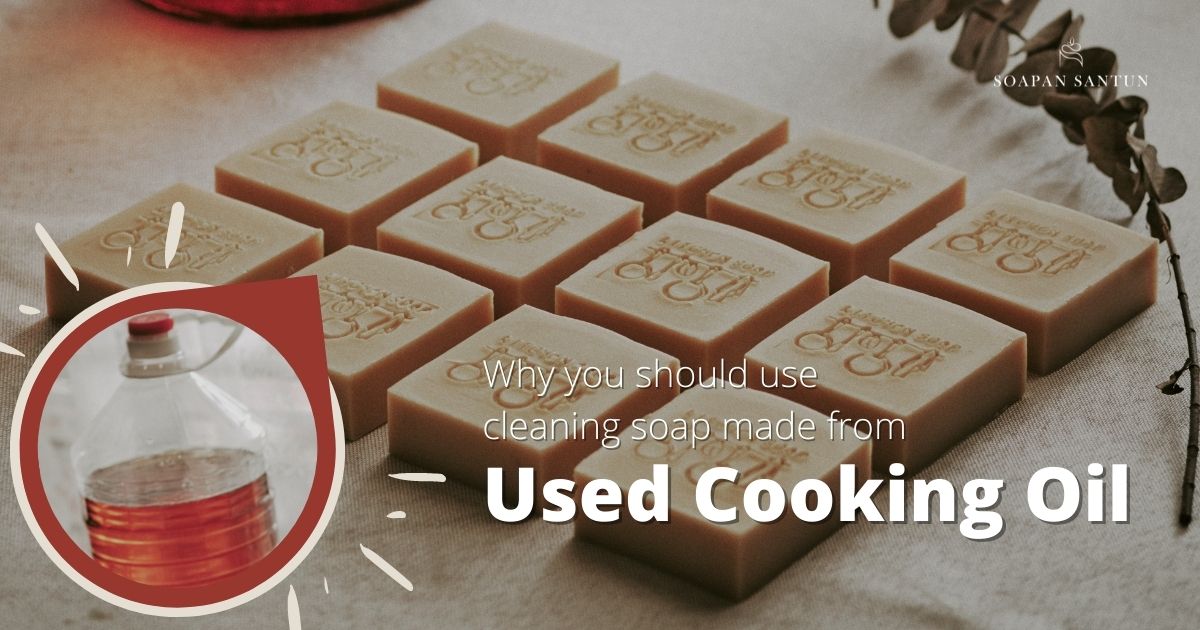 Why You Should Use Cleaning Soap Made From Used Cooking Oil
Did you know that Soapan Santun turns your used cooking oil into soap? Click here to find out more.
Read more
10 Reasons Why Handmade Soap is a Great Choice for Your Skin, the Environment, and Your Wallet
Discover why handmade soaps can be the best choice for your skin, the environment, and your pocket. Here are 10 benefits that will convince you to switch to handmade soap.
Read more