How It All Began
It all started on a working holiday trip to New Zealand.
Anna Lee and Louis Koh, the co-founders of Soapan Santun, went to New Zealand for a working holiday trip in 2019 and something struck them towards the end of their trip.
They both worked as a recycling sorter for their last job in Christchurch and were shocked by the amount of plastic coming down the sorting belt and the number of plastic bales going out every day.
When Anna was sorting through the recyclables one day, she thought to herself, 'What if everyone uses something that doesn't come in a ridiculous amount of plastic packaging and opts for biodegradable products instead?'
A year after their life abroad, Anna and Louis came home hoping to make small positive changes and impacts on the environment but were still clueless and at a loss at what they could do.
Then, when COVID struck, Anna started picking up a new skill—making handmade soaps. Louis was the very first reason why she started learning how to make soaps because his eczema flare-ups were getting out of hand at the time and Anna was desperate to try anything that could soothe his condition.
A Huge Problem at Home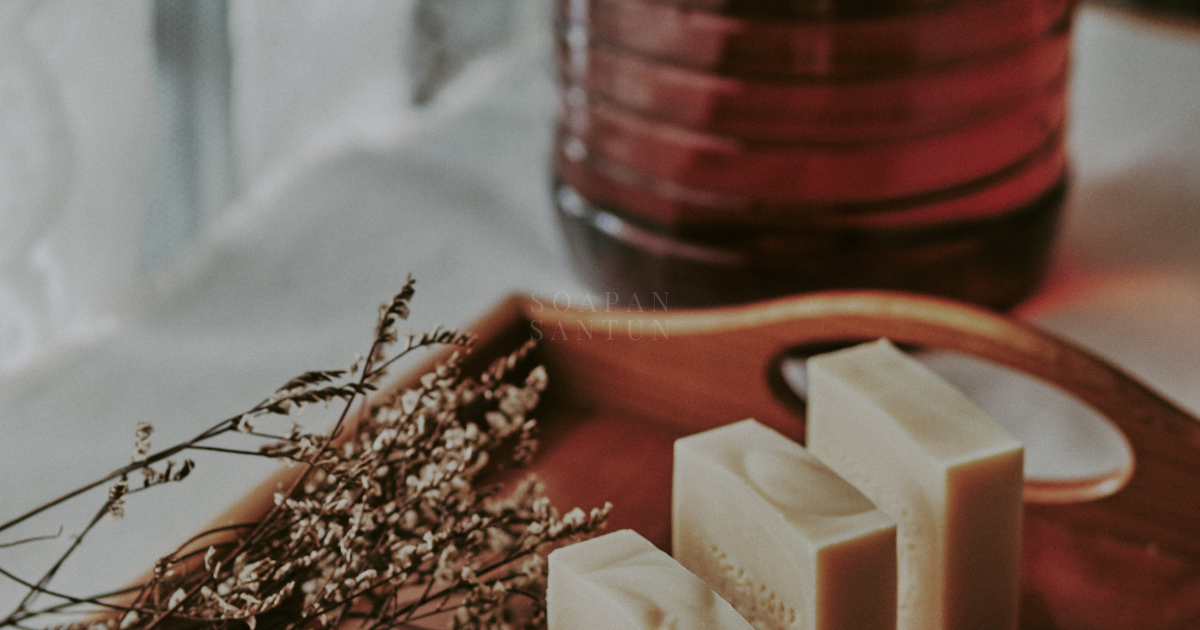 The idea of starting up Soapan Santun took form when her mother presented her with a huge problem at home: used cooking oil with nowhere to properly dispose of. Although Anna was already making body soaps at the time, she had not tried making soaps using used cooking oil yet.
When the first batch was cured and ready to be used, her mother was surprised by how well the soap lathered, how squeaky the dishes became, and how it was soothing hand eczema and dry hand problems caused by commercial dishwashing detergents.
The soap quickly became a favorite at home.
Fueled by the joy of having made something plastic-free, cleans well, and gentle for the hands, Anna took to her personal Instagram to share her joy with her friends and they began expressing their interest in purchasing the soaps and encouraging her to start a business after they used it.
Other friends, after witnessing the wondrous benefits that came with the Multipurpose Soaps, started contacting Anna to donate the used cooking oil lying around at home because they too had no idea how to properly dispose of their used cooking oil.
Her Father's Struggles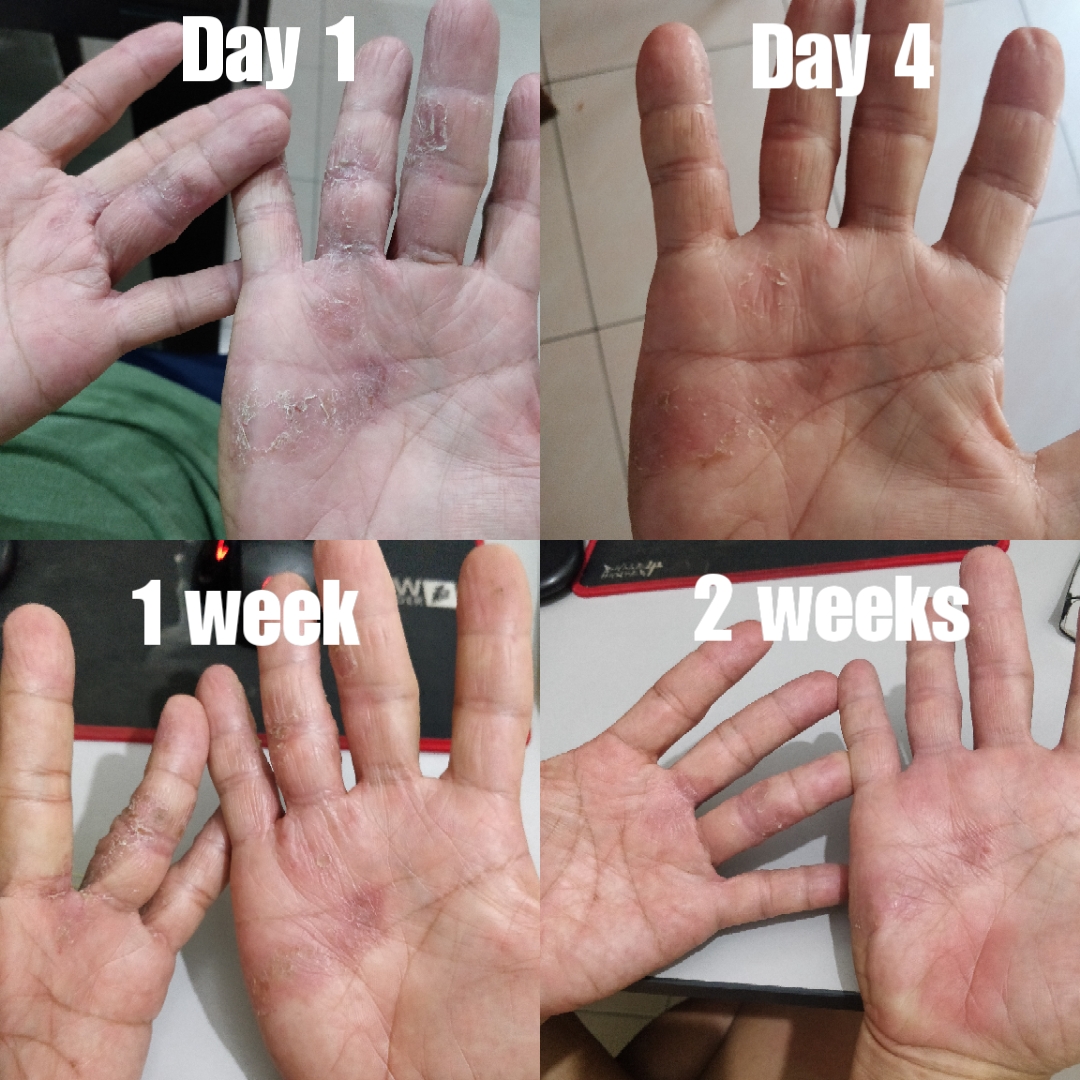 Anna's father has hand eczema that flared up from eating food cooked with used cooking oil. Therefore, no food at home could be cooked with used cooking oil from the previous cooking and frying or her dad's hand would start to peel and blister. He also found it impossible to use the commercial dishwashing detergent at home because it dried out his hands, aggravating his condition further.
After using the Multipurpose Soap, Anna's father remarked that the soaps did not feel at all drying to his hands and they did not aggravate his hand eczema like commercial dishwashing detergents did, so he too encouraged Anna to get more people to try out the soaps.
Personal Struggles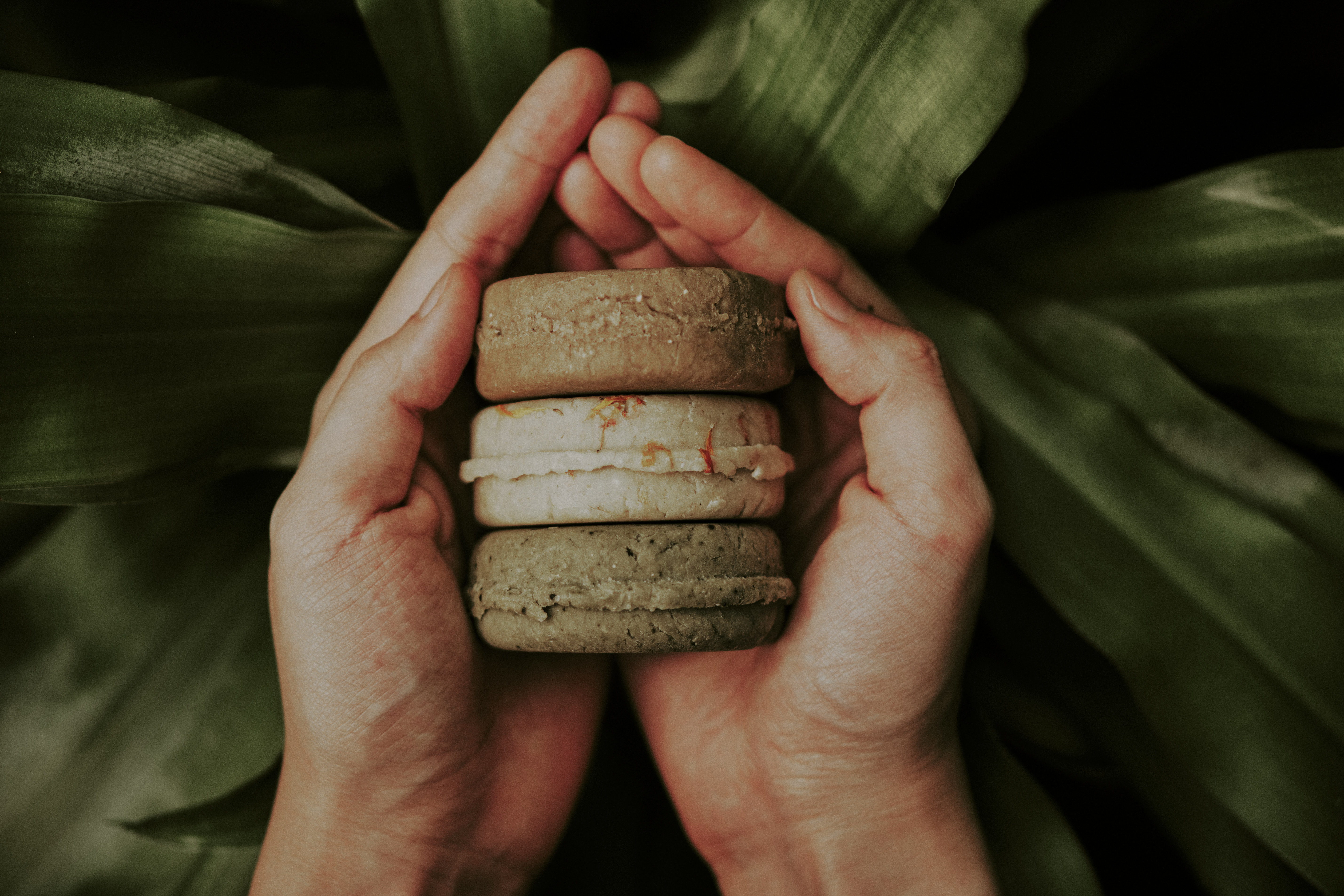 Before starting this business, Anna and Louis both struggled with an itchy scalp, had dandruff, would scratch incessantly, and went places with greasy hair even though they clearly showered. When they learned about SLS and parabens, they were astonished by what they had been putting on their hair and scalp for so many years.

So Anna thought, why not make her own shampoo bars? That way, she could control the ingredients and keep them as mild, as gentle, and as natural as possible.
That was how Soapan Santun's best-selling shampoo bar came to be.

Anna studied and learned how to make her own pH-balanced shampoo bars, and unlike traditional soap bars, the shampoo bars are made with mild and gentle surfactants that are derived naturally from coconuts. Other things that went in the shampoo bars are plant powders, clays, nourishing plant oils and butter, and essential oils.

Ever since Anna and Louis started using the shampoo bars Anna made, they stopped having an itchy scalp—their hair and scalp had never been healthier. The idea of finally eliminating all bottled bathroom products from their bathroom was a liberating one!
Looking Forward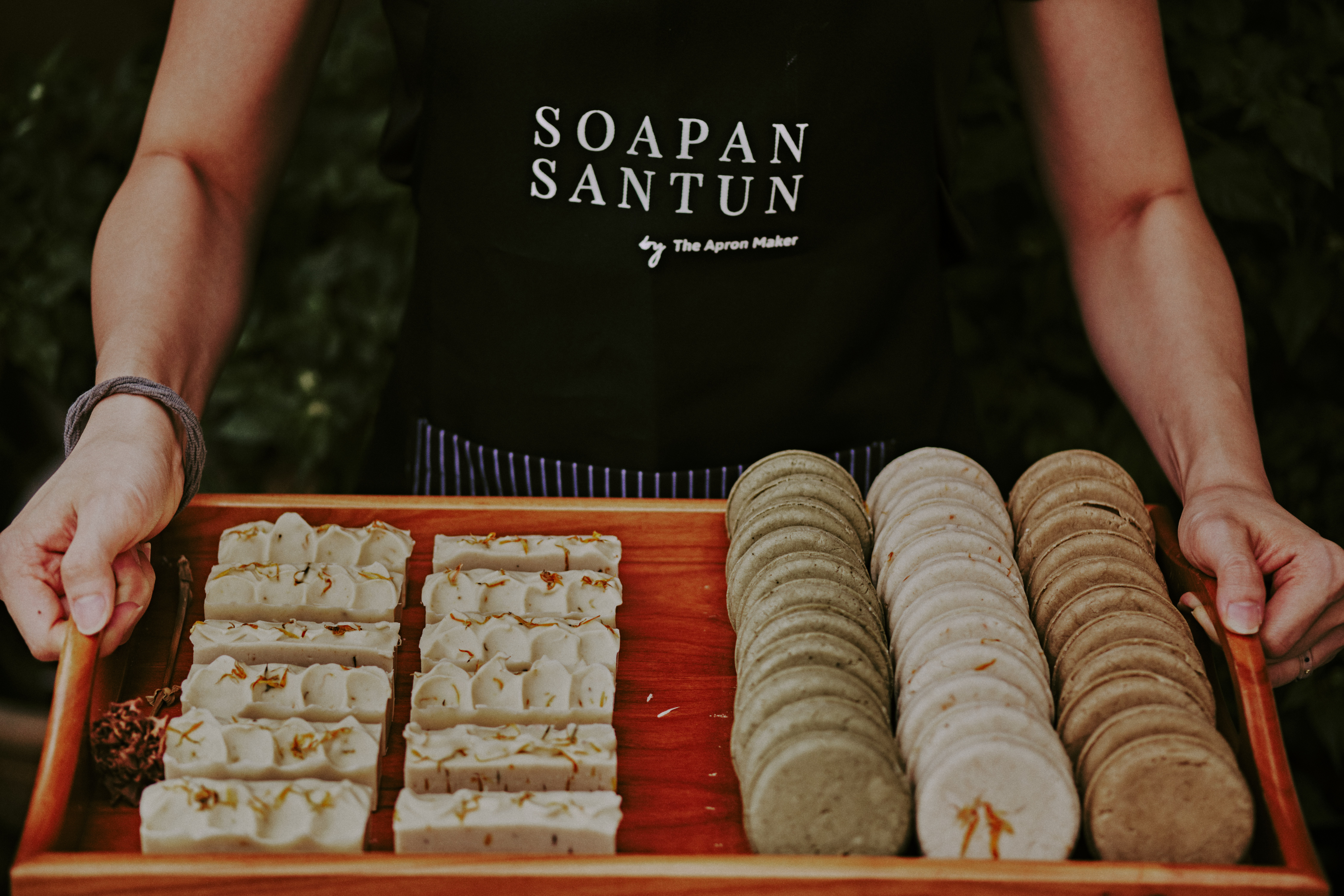 Today, Soapan Santun is not only dedicated to making products that are gentle for the skin, but also to putting as little pressure on the environment as possible by reducing plastic packaging and using ingredients that are biodegradable once it enters our sewers.
Most of our packaging comes in the form of paper that is 100% compostable and biodegradable; other times, we would reuse plastic parcel envelopes donated by friends and families, giving them a second chance in life.
Company Information
Company name: Soapan Santun Enterprise
SSM No.: 003269040-U
Email: [email protected]