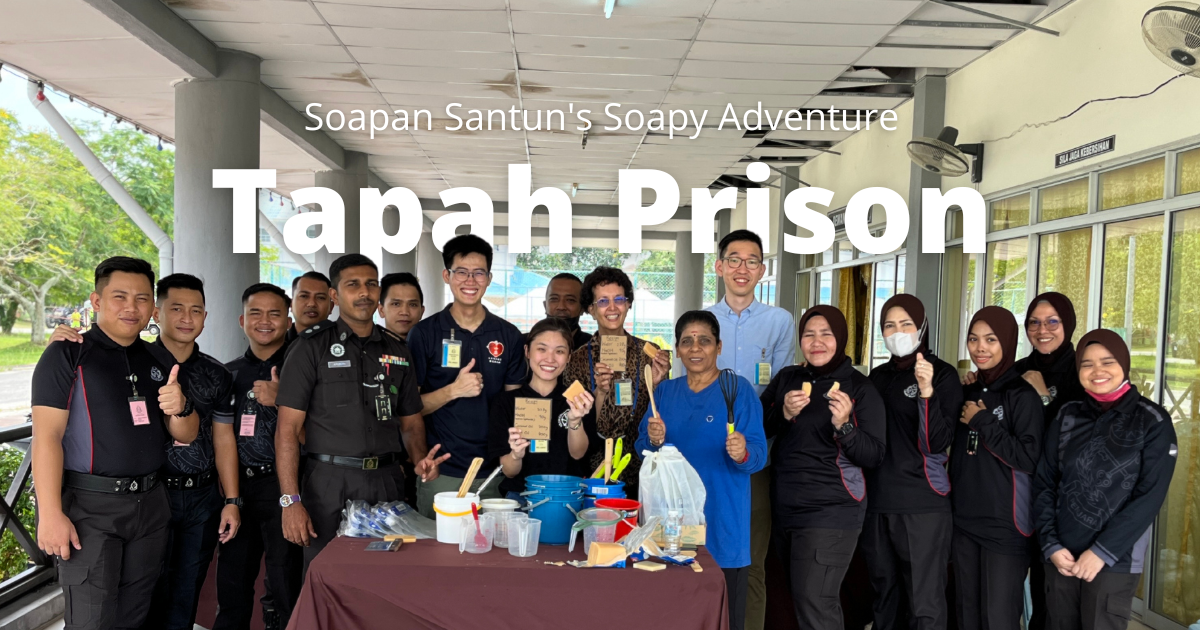 Introduction
On the 10th of May, 2023, thirteen prison officers gathered at Tapah Prison in Perak. Their mission? To learn a simple yet ingenious technique that could potentially revolutionize the way soap is produced within the prison walls. Led by Inspector Rubern Asurajan, these officers were about to embark on a soapy adventure, unlike anything they had experienced before.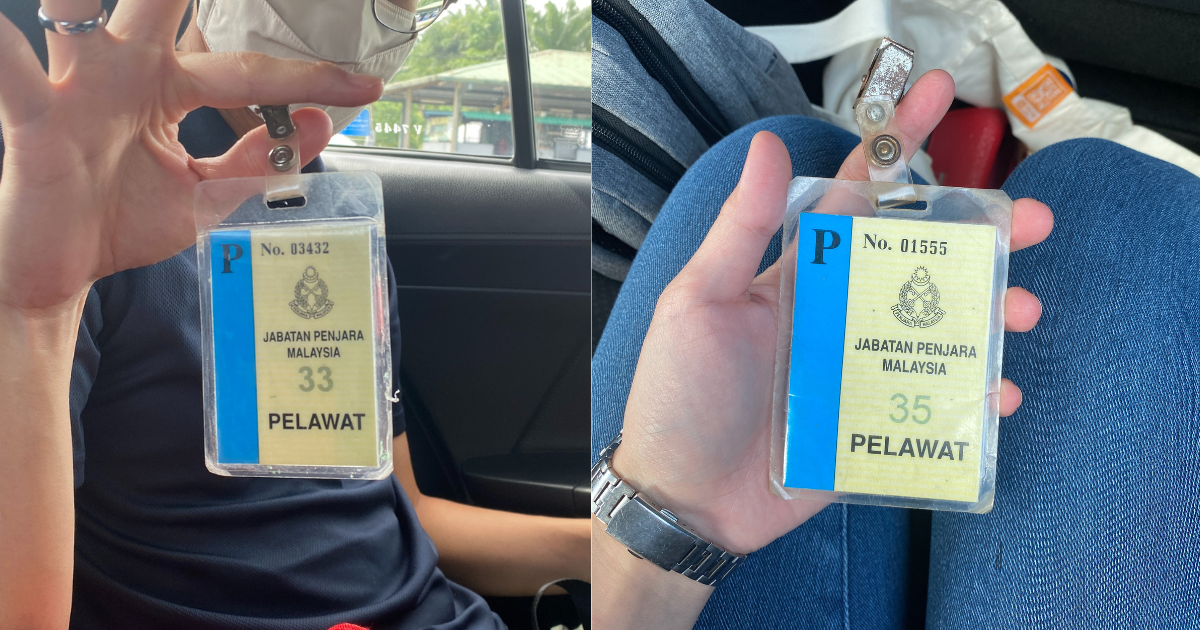 Setting the Stage
Equipped with buckets, empty milk cartons, egg beaters, and spatulas, the participants eagerly waited for the workshop to begin outside Dewan Budiman located on the outer part of the prison. The tools were common and easily sourced, but little did they know that these seemingly ordinary items held the key to transforming used cooking oil into luscious bars of soap. With ingredients comprising donated used cooking oil from Sunway Hotels & Resorts, coconut oil, and lye, everything was ready.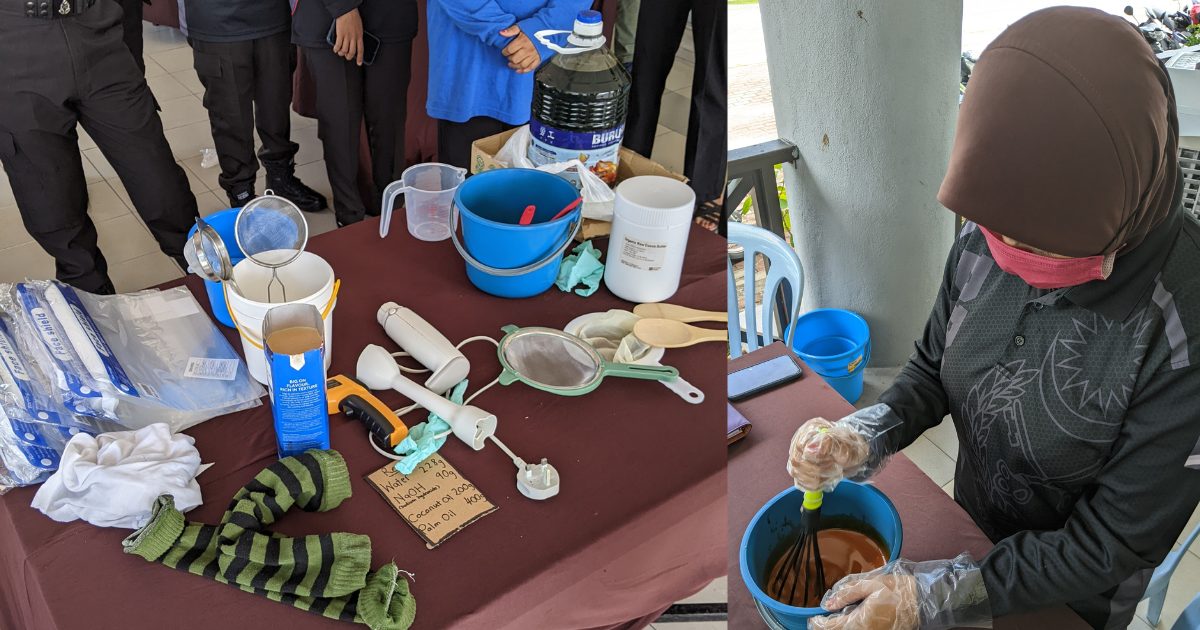 The Workshop Unfolds
The workshop kicked off under the guidance of the co-founders of Soapan Santun, Anna Lee and Louis Koh, assisted by manager Santha Oorjitham and volunteer Wong Munn Kitt from Malaysian CARE.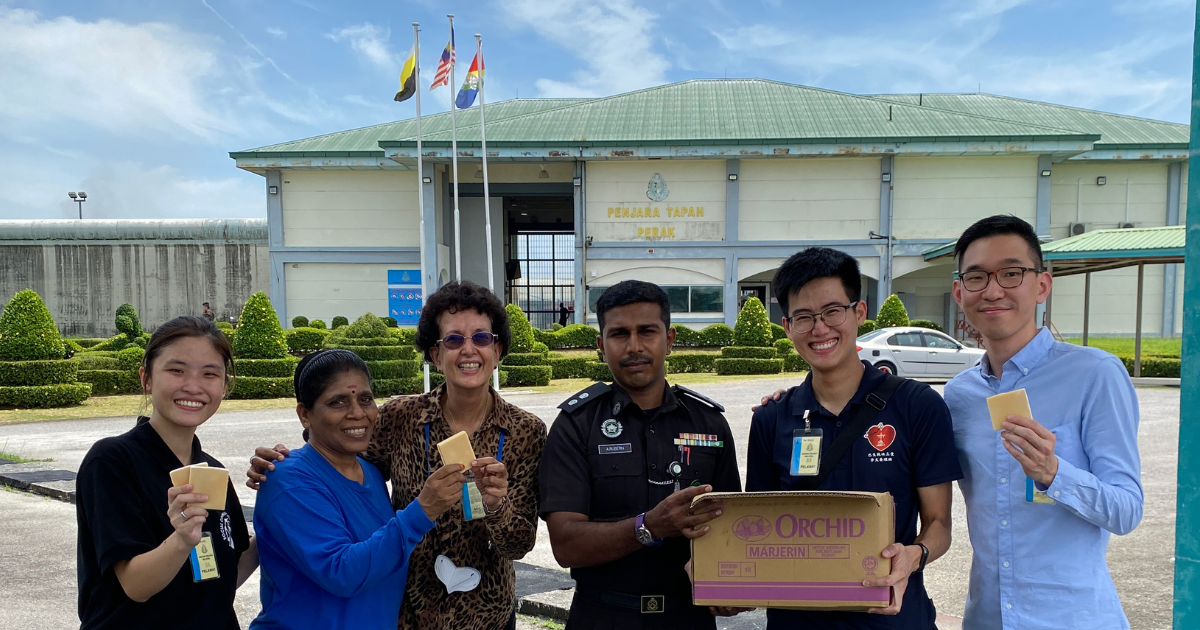 Within an hour, the workshop covered everything from understanding the chemistry behind soap-making to practical hands-on exercises. The officers enthusiastically wielded their egg beaters and spatulas, stirring the mixture of oils and lye confidently. Amidst laughter and banter, they discovered the magical transformation taking place before their eyes as the mixture gradually turned into a creamy soap batter.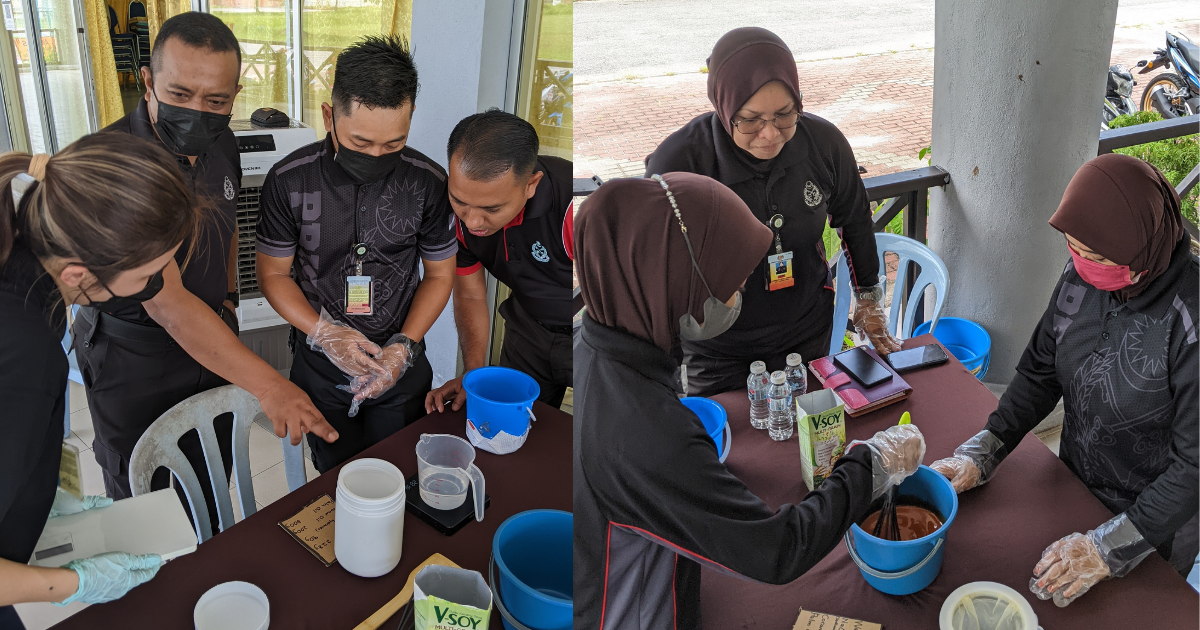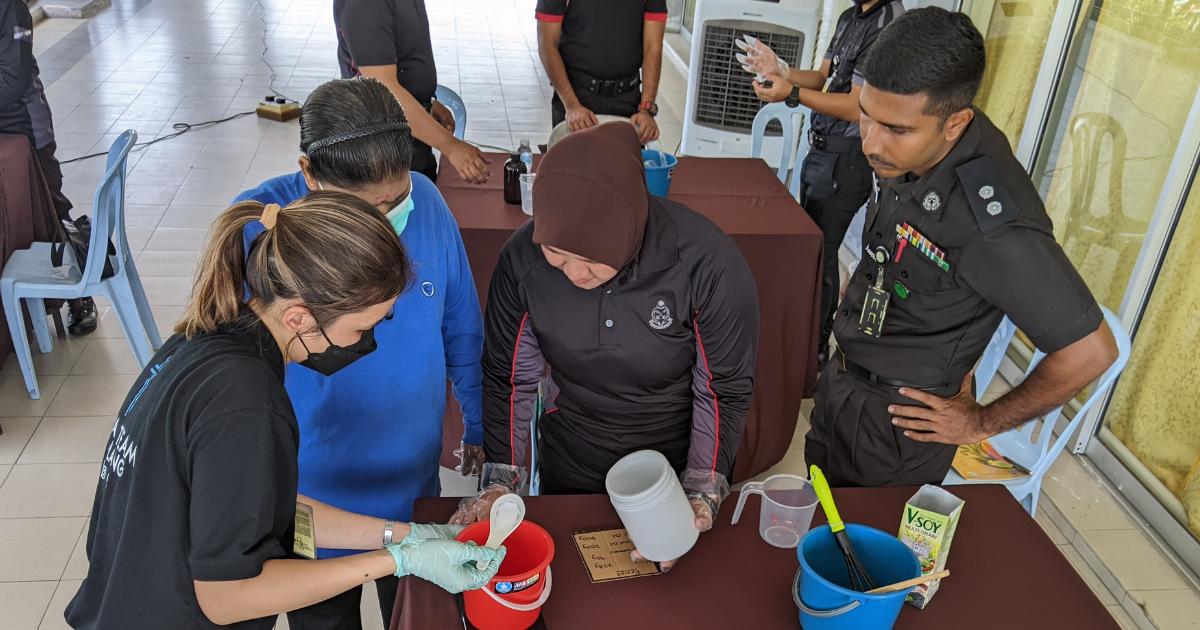 A Step Towards a Cleaner Future
Beyond the immediate thrill of creating their own soap, this workshop held a more significant purpose. The long-term goal was to explore whether this simple technique could be scaled up to meet the hygiene needs of the entire Tapah Prison, accommodating up to 4,000 inmates.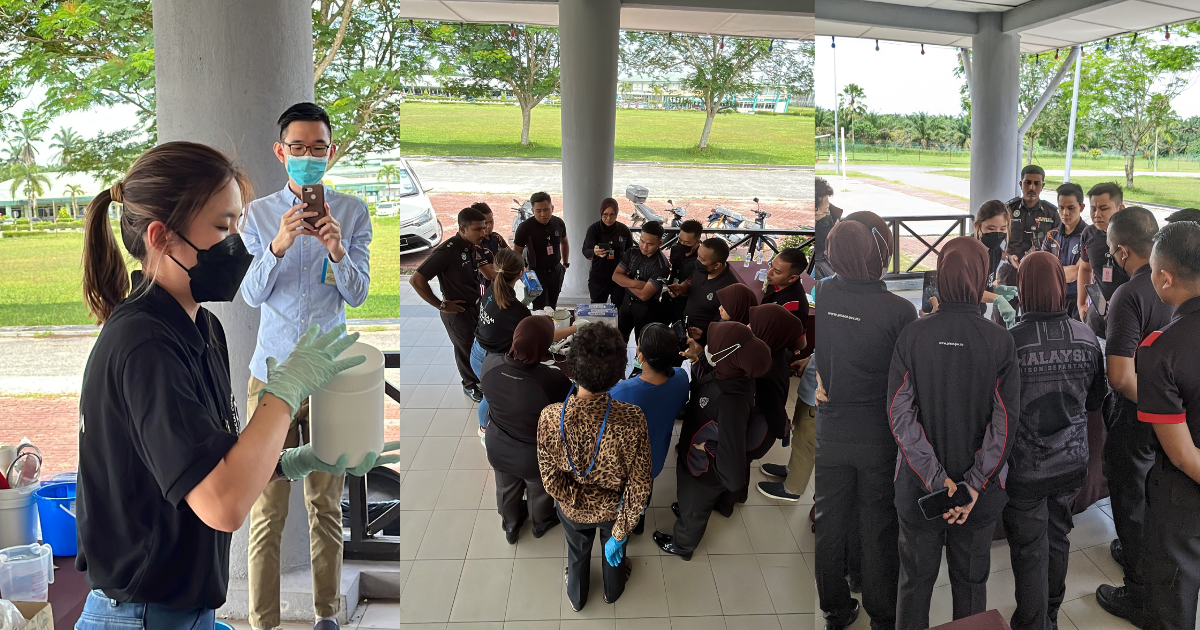 As the workshop came to a close, the Tapah Prison officers proudly showed off their homemade soaps poured into the milk cartons. The success of this initiative relied not only on their dedication but also on the collaboration between Soapan Santun, Malaysian CARE, and Sunway Hotels & Resorts. With the foundation laid and enthusiasm ablaze, the officers left the workshop armed with a newfound skill and a shared vision of a cleaner, more sustainable Tapah Prison.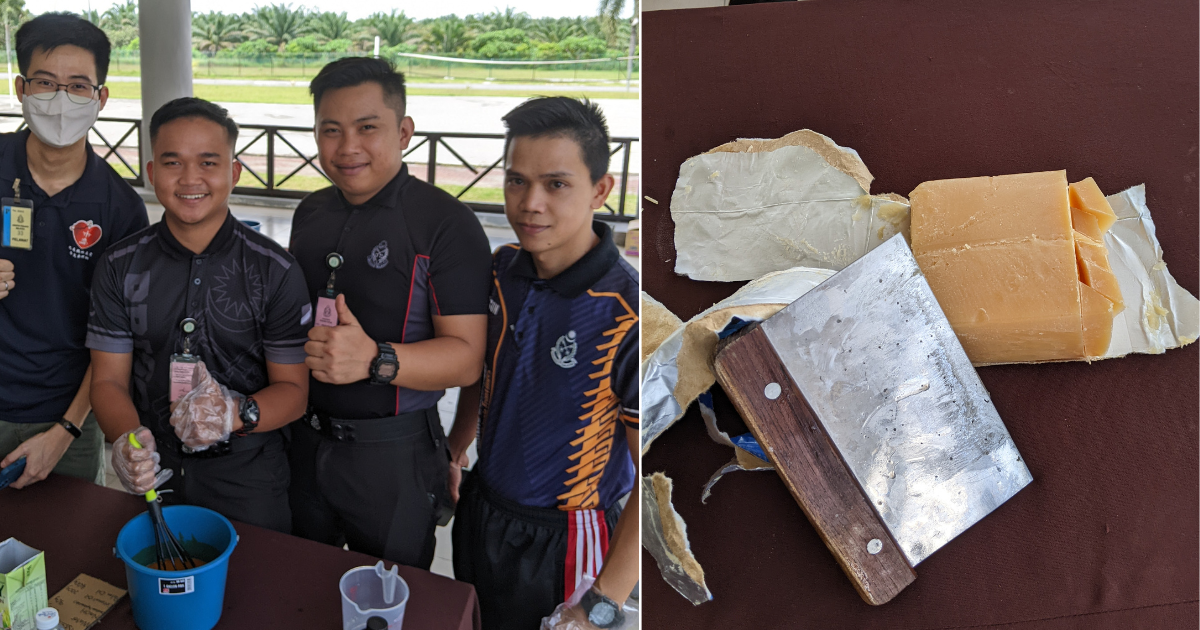 Conclusion
As the workshop concluded, the volunteers were treated to a mouth-watering lunch prepared by the talented hands of the prison's kitchen staff. Before bidding their final goodbyes, the group decided to capture the memories they had created together. Stepping outside the building, Inspector Rubern, with a smile on his face, handed a bag of souvenirs to the volunteers. There was a delightful assortment of homemade baked goods, lovingly prepared by the talented female inmates of Tapah Prison.
The workshop at Tapah Prison had provided a platform for officers and volunteers to come together, breaking down barriers and working towards a common goal."